Photo: Visitors we are thankful for this year.
This year a Thanksgiving Feast will be celebrated in our home.
As the head of the household, it is tradition for me to say a prayer of thanksgiving.
So here is my prayer :
Dear God,
It's Thanksgiving Day, so let us give thanks together.
Thank you for the turkey, mash potatoes and gravy we are about to receive.
…(Amen)
Thank you for our family and friends
Thank you for our visitors
Thank you for our pets, our homes and the fun we all have together
Thank you for the sun on the beach and greens on the golf courses
Thank you for our health and wealth and our optimism for both
Thank you for our time together
In Jesus' name we meet.
Amen
About Thanksgiving: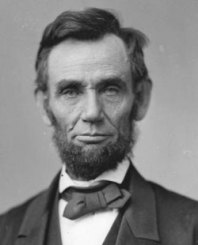 Thanksgiving was not always celebrated in our country. For nearly one hundred years, the tradition dwindled. Thanks to Lincoln's urgings, Thanksgiving got a fixed date to be celebrated in the US.
Both Washington and Lincoln Proclaimed a day of Thanksgiving and acknowledged the Almighty God and helped keep the spirit of Thanksgiving alive. Source: ConservativeTruth.org
Washington proclaimed "a DAY OF PUBLIC THANSGIVING and PRAYER, to be observed by acknowledging with grateful hearts the many and signal favors of Almighty God, especially by affording them an opportunity peaceably to establish a form of government for their safety and happiness."
Lincoln called for Americans "to set apart and observe the last Thursday of November next as a day of thanksgiving and praise to our beneficent Father who dwelleth in the heavens."