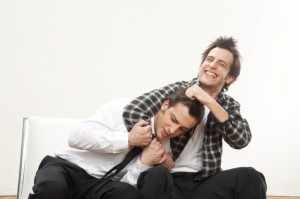 Everyday, content that I have written for the computer industry and security camera industry gets scraped.  That can be good or bad. Good if we get our company name mentioned, our phone number and possibly a link back to our target website.
Bad scrapes,  like the :@# Netbook tips for You example below, they basically they stripped out all references to me, my company and any specific product. This is bad, unethical and possibly an infringement on my copyright on that article. There is no recognition of my work and no links to my site. I have written several versions of "How Much does it cost to rent a computer?" The one that got scraped is on the ezinearticles.com domain: http://ezinearticles.com/?How-Much-Does-It-Cost-to-Rent-a-Computer-or-Laptop?&id=157088.
Haoodnla, the second example however is a good guy and legal scrape, heck its really a redistribution of my  content for free. It doesn't get much better than that.  Haoodnla kept my company name in the post along with a link back to my company website, Rentacomputer.com.
Examples:
Bad Guy Example:
How Much Does It Cost to Rent a Computer or Laptop? « :@# Netbook
By marjorielewis
This century, the rental industry is more complex and dynamic than last. New product innovations such as 82″ plasma flat screen displays, and dual core processors, are available for rent. More complex products mean better corporate
:@# Netbook tips for You – http://netbookbesttips.wordpress.com/
Good Guy Example:
Employ the Services of a Technology Travel Agent for Your Next Conference
By admin
Conferences go more smoothly when you deploy the services of a Tech Travel Agent to handle the installation of sound systems, computer rentals, large plasma flat screens, lcd projectors and other technology. Tech Travel Agents allow you …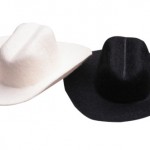 Since the internet is still like the wild west of the late 1800′s, I expect some black hat infringements.
Just so you know, we're watching the good guy and the bad guy scrapers, everyday.