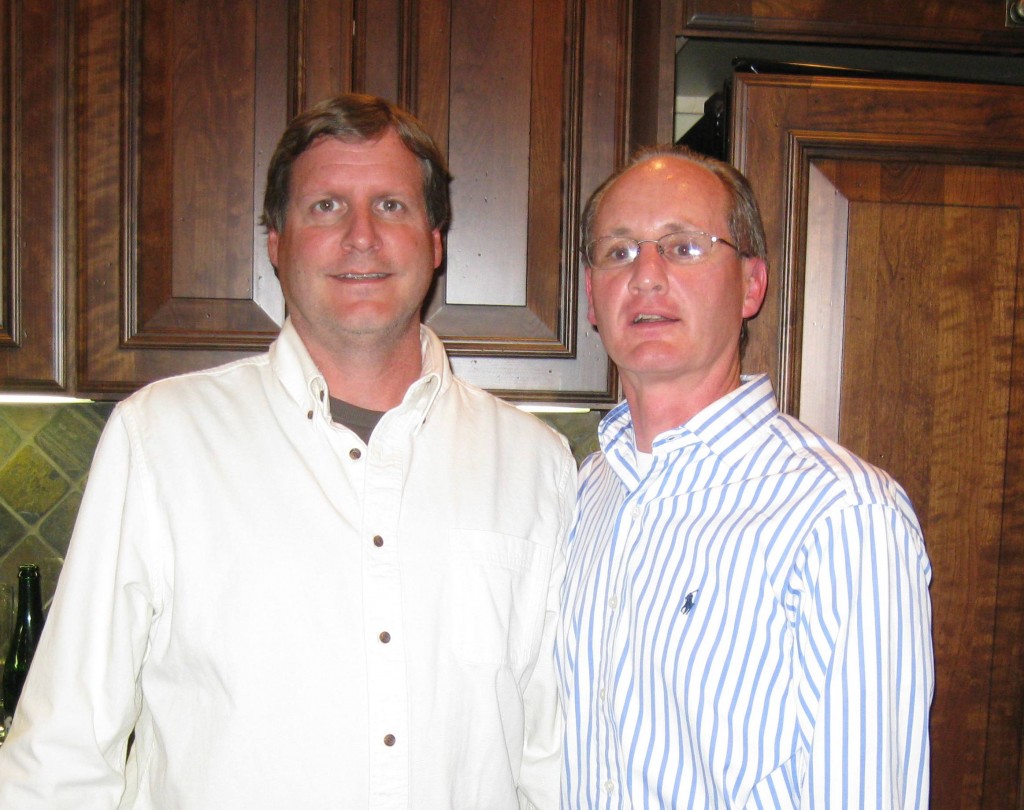 Me and my brother, Bill Beagle, waiting for Senatorial Confirmation
Darke, Miami and Montgomery County just elected my brother Bill Beagle to State Senate in the Fifth District of Ohio. When you read the senator-elect's Facebook page, one can realize that there was a huge effort by many volunteers to make this happen.
During his campaign travels, he spent an entire day following the next speaker of the US House, John Boehner, to Huber Heights, Troy, and Greenville. Candidate  Bill heard Representative Boehner's detailed conservative plans for the next Congressional session. Bill told his voters he wanted to bring that same common sense thinking back to Columbus, Ohio.
Bill received support from the Darke County League of Women Voters, Leadership Troy Alumni, Precious Blood Catholic Church, the Darke County Republican Men's Club, the Republican party, hundreds of volunteers and many other groups/organizations. Bill was endorsed by the Tippecanoe Gazette, NFIB, Montgomery & Miami County GOPs, The Ohio Society of CPAs, Buckeye Firearms Association, ABC Associated Builders & Contractors, Ohio.
Bill said, "I am running because I want to go to the Senate to help businesses create jobs and to get the state's financial house in order – not as a stepping stone in my career." I am sure this no nonsense attitude is what got Bill elected.
Congratulations brother and Senator, Bill Beagle!